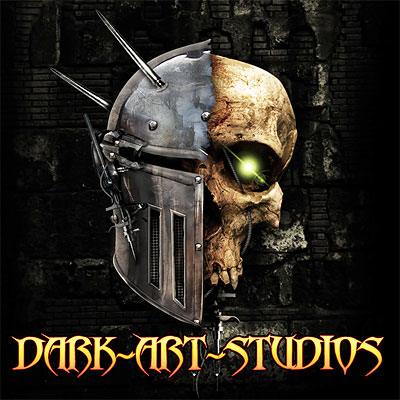 We produce original quality alternative miniatures for collectors, painters, war-gamers & role-players. We also offer a sculpting & painting service.
Dark-Art-Studios was founded in 2004 by the 5 Townshend brothers headed up by the eldest brother Byron Townshend who does the main sculpting work for the company. 
What began life as a commission based sculpting & painting web-site has evolved into a company producing high quality resin cast pieces for the world of Fantasy & Sci-Fi miniatures.